---
Silk Rally Radio was started in the early 1990's by a group of BRMC Rally Marshals
who thought that they would try a different aspect of their preferred sport.
This doesn't mean that all we do is sit in our cars all day keeping dry and warm whilst all the other marshals look on enviously.
Whilst some of this does occur, we all spent more days doing non-radio rally marshaling, be it stage timekeeping
or up to our knees in mud half way up a mountain with the weather traveling horizontally.
What grew out of an email list to keep each other up to date regarding events has now expanded
to provide information to other Motor Clubs, other Marshals, rally radio groups, regional MSA radio co-ordinators,
licensed rescue units, licensed recovery units, and event organising teams from Scotland to Cornwall.
Additionally the Calendar pages continually expand to cover non-rally events, such as
circuit, road rally, auto-test, 4x4, hill climbs, etc.
Please feel free to roam around the site, which will continue to change and expand as more information becomes available.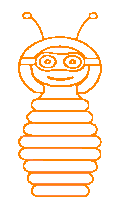 Oh, the Silkworm. Well the town of Macclesfield is famous for it's silk industry.
Who are these strange people with SILK Callsigns ?
Is there a face associated?
Katie Hinchliffe

Ali Boulderstone

Glyn Williams

Angela & Ian Briggs

Helen & Philip Marsh

Jon & Jill MacArthur

Jon Aston

Ian Clare

Margaret & Tony Johnston

Derek Machin

Adrian Jones

Richard Hinchliffe

SILK 11
Pam Sowden
SILK 12
Jenny & Bob Sowden-Lee
SILK 14
Garry Holmes
SILK 15
Roy Pilkington
SILK 16
Kenn Almond
SILK 17
Rick Hussey
SILK 18
Gary Taylor
SILK 19
Eddie & Mary Parsons
SILK 20
Alan Farrimond
SILK 21
SILK 22
Nigel Watwood
SILK 23
Justin Moran
SILK Graham
Graham Hammersley (RIP)
SILK Jo
Jo Sowden (RIP)